Ashley Force-Hood Video Preview: 2010 NHRA Season
I can't say it's cool when you enter the John Force Racing compound. It's OVERWHELMING! The people, the parts, the action, I love it!
We (Pikesan and Swanee) first entered the pit area of John Force, Ashley Force-Hood and NHRA Champion Robert Hight at the test and tune at Firebird Raceway in Chandler, AZ to find every team working feverishly, even though, racing for the night was done. It's obvious, this team works well together, everyone knows their job and they're ready to rock for the Winternationals in Pomona.
As a huge fan of the NHRA, especially the John Force Racing team, meeting and talking to Austin Coil, then having a short sit down with the charming, yet #2 in the world funny car racer, Ashley Force-Hood was a dream come true. It's a sure sign that the JFR team loves their fans.
So dig this short interview of loveliest lady of motorsports (Danica, it ain't even close!) Ashely Force-Hood. After making several full passes, I found her listening to the Vikings, Saints game on TV while working on her laptop.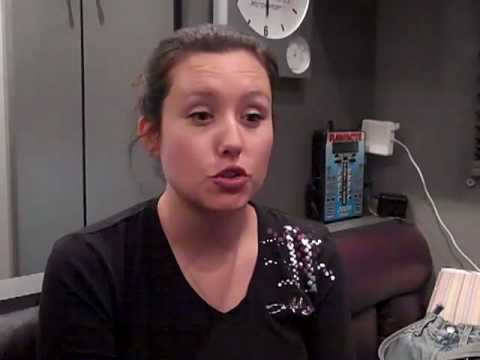 .
It takes a strong woman to compete in a male dominated sport, then to be a calm and professional (one take's all you need!) as Ashley.  About 20 minutes before the interview above, she did this: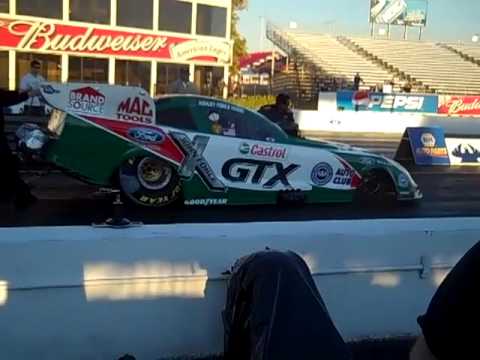 I gotta thank the John Force Racing team for getting us so close to the starting line!
No doubt who we'll be rooting for in the 2010 season of NHRA drag racing.  The season kicks off with the fabled and now 50th, Winternationals in Pomona, CA on February 11-14.  Take your honey to the race… I can't think of a better way to celebrate Valentines Day!
Who else is rooting for John Force, Ashley and Robert Hight? Let us know!
Tags
Related Posts
Share This