Courtney Force – Learning to Drive 300 mph Video
Courtney Force of John Force Racing Team
Hard work pays off…
It's working for MyRideisMe.com to get me access to the best, bar none, funny car and drag racing team there is: John Force Racing for this interview.
It's also working for Courtney Force. Sure, she's got a leg up as the daughter of 15x funny car champion John Force, but do you think he's the type of guy that'd throw his beautiful daughter into a 300 mph funny car without her wanting it? Earning it! No way.
So learn a little more about Courtney and driving 300 in this video. Thanks!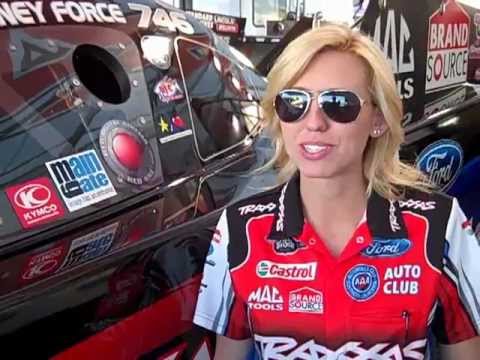 Behind every great driver is a great team. Here's Courtney's crew:

Thanks for letting me poke around all day guys!
Tags
Related Posts
Share This