Frank Lockhart's Slick Speedster Reborn
Land Speed Racer-Recreation at the LA Roadster Show
You'll never know what you might see! Wandering the huge-anic swap meet at the LA Roadster Show, I found this:
Feast your eyes on the not-quite-finished replica of Frank Lockhart's Stutz Blackhawk Special. Handmade and very accurate from what Ned told me to the original. It'll even run a special, rare-like-you-wouldn't-believe Miller 4 cylinder engines. (that's one reason it's not done yet)
Why? I don't know… cause the owner can I guess! I wanted more info, but the guys were already loading the car into the trailer (you gotta see it in the pics below) when I showed up and with the sun beating down, it was all business for them. If you know more about the car, please get in touch.
To learn more about the original car and the crash that took the life of Frank Lockhart, here's a few links. You should know, at the time, Frank was the youngest Indy 500 winner and the record holder for most laps led from the start (81 Laps). Not to mention, the guy was race car engineering super-genius.
Here's his Wikopedia page: Frank Lockhart at Wiki
Then, here's a great 2-part feature on Frank Lockhart I found researching myself:
Frank Lockhart – Boy Genius (Part I)
Frank Lockhart – Boy Genius (Part II)
 Finally, here's a video of the crash. It's pretty nasty at the end… just so you know. And… sorry about the music.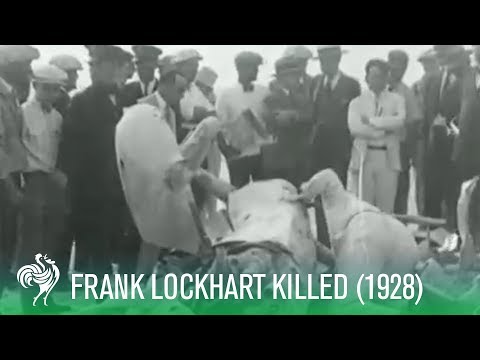 Tags
Related Posts
Share This