Mickey Thompson's Challenger – Finishing a Father Son Project
Challenger 2.5 Rebuilt by Danny Thompson for Bonneville Land Speed Racing
I 'm honored to hear Danny Thompson's story of how he'll rebuild the race car his father, legendary racer Mickey Thompson, originally built in 1968 with help from Ford.
I believe, and I've said it before, land speed racing folks are extraordinarily kind people. Count Danny Thompson as one of those people and as a brave and dedicated man. After losing his father roughly 25 years ago, Danny now knows:
"… It's still a father son project, nothing's changed… he's just not going to be there in physical being."
Please enjoy this interview with Danny Thompson with historic pictures from the build website thompsonlsr.com. Additional images courtesy of Holly Martin Photography.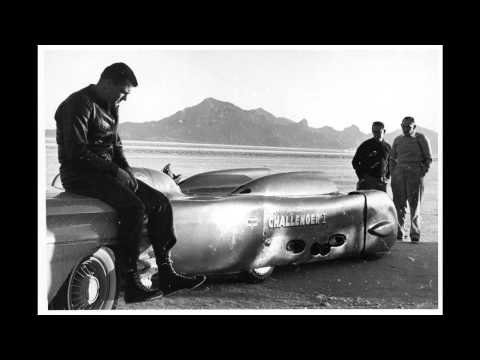 What a great story of perseverance. Thanks for sharing it Danny!
Please show your support for Danny and the team by checking out their online Challenger 2.5 store, or please leave a comment if the story's got you thinking about projects you worked on with your pops. I know I am.
Click here for all of MyRideisMe.com's Bonneville Salt Flat coverage.
Tags
Related Posts
Share This