On the Racetrack at SEMA 2009!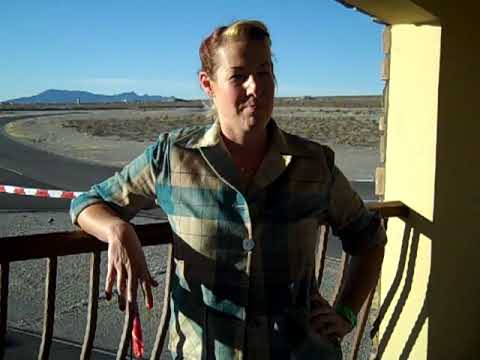 Today I left the hub-bub of Las Vegas and SEMA to head out to Spring Mountain Ranch racecourse. In preparation for Saturday's Optima Invitational, myself and the others from the auto-blogging crew got a chance to get behind the wheel ourselves. Spring Mountain Ranch is almost like a country-club for speed seekers. People who are members get use of the track. In addition, they have certified race-driver training programs. While we didn't get the whole training program in one day, we did get the opportunity to go very fast in a few different situations.
The day started out with the road course. If you're not familiar with racing (like me) think of the video game "Grand Prix". After a short orientation we headed out to driving machine #1: the Lotus. Although I may have been a little jittery that I would do something wrong – it was surprisingly easy! As we followed our guide, Rick, around the racetrack things got faster and faster. After the first few 1.5 mile laps I began feeling comfortable with the car and trusting of the squealing tires as I rounded a turn between 40 and 60 mph.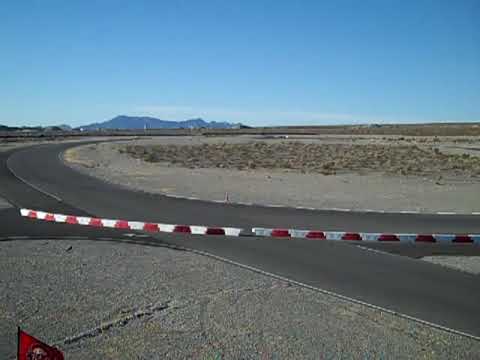 It wasn't until my second time out that I encountered a little issue. As I was preparing to turn out of the main straightaway, my car did a full 180 degree spin! At first I was stunned at what was happening, then I had a slight second of fear, and then I realized everything would be fine. For the most part my Lotus stayed on the track and I just readjusted and kept on going. The spin really cemented the feeling that this race course was really just an adult go-cart track… and I say that to mean that it was really, really, really fun!
Once we had the Lotus' parked it was on to the Radical Sportscar. These aren't as user-friendly as the Lotus, so these we didn't drive we just rode in. With your butt practically on the ground and no windshield, speed can really be felt in these babies. Reaching  130mph only added to the speed-bug I caught while at 2009 Bonneville Speed Week this year.
As if all this speed wasn't enough, the group then headed to the autocross track. Autocross is the track full of cones that you navigate in a competitive time. Looking at the course I had no faith in my driving abilities. But once I sat in the seat of my supercharged Mini Cooper I felt ready to tackle the road ahead. I felt that this course was like practice to be a really slick, kick-ass driver on the everyday road – and I loved that it was timed, bringing out that competitive edge in all of us. Running the track twice, I improved upon my time by over 2 seconds on the second run – leaving my time just above 50 seconds.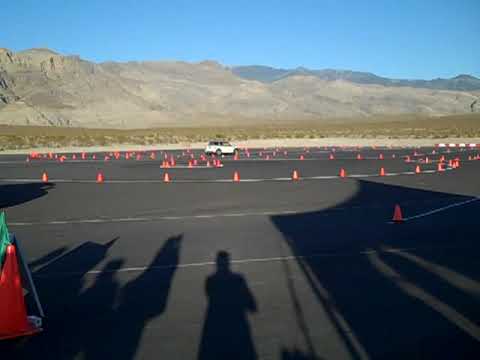 (You can also watch the instructor doing a lap along with some directional commentary here)
Getting a chance to drive the course today makes me all the more excited about tomorrow…theOptima Ultimate Street Car Invitational. Cars from the SEMA show will get to prove their stuff out on the track at Spring Mountain
Ranch… the same tracks I was on today. Part of me is a little curious how my own 1955 Studebaker would handle on that autocross track. With a little more work it could be a fun and interesting experiment. Who knows, with all the info I've learned at SEMA maybe Stude's ready to raise to a higher level of driving. Only time will tell.
Don't miss our coverage of the Optima Ultimate Street Car Invitation Race! What car would you love to take out on the autocross???
Please leave your comments below.
Tags
Related Posts
Share This