A New Kind of Car Show – Optima Street Car Challenge
Street Car Racing at OUSCI airs this Friday on SPEED tv
The wait is over! This Friday and Saturday you can catch the Optima Ultimate Street Car Invitational on SPEED tv. What is OUSCI you ask? It's only the coolest kind of "car show" you've ever seen. As soon as the showroom doors close at SEMA, these invited street cars head out onto Las Vegas' streets and on their way to Pahrump. The following day they prove their worth in a combined competition of road course, stopping challenge, autocross, and design. The car with the most total points wins!
Street car racing has never been so fun! I've been lucky enough to be out at Spring Mountain Motorsports Ranch for the past two years of OUSCI – and let me tell you this year is not to be missed. Last years SPEED special was fantastic and this year's is going to be even better! Tune into SPEED this Friday, March 11th at 8pm & 11pm ET or Saturday, March 12th at 11am ET to catch this one-hour special. It's not be missed!
Just to whet your appetite, here's a trailer. Keep a close eye open for the silver Mercedes AMG doing burnouts at the beginning…I was in that car! This year they added a road rally portion and I was lucky enough to ride shotgun. If you want to see more check out my First Look article.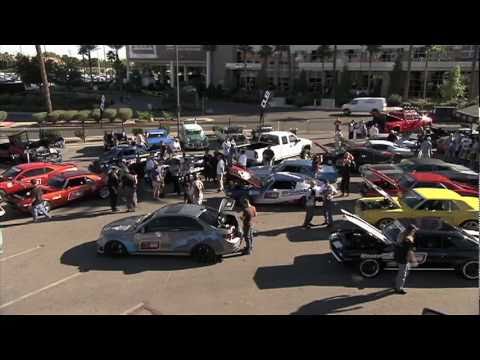 Tags
Related Posts
Share This