The World's Fastest Hippie – Go ahead and Inhale
At the Grand National Roadster Show, one exhibition hall, #9 I think, always has a theme.  Last year, it was former America's Most Beautiful Roadster winners. The hall was filled with with AMBR winning roadsters from back when the show was still in Oakland, CA. This year, the theme hall was the "History of the Race Car". I just published another story about the Drag Race cars in this hall, but this one's just about this 1969 Corvette named, "Revolution" and owned by the late Mike Mitchell.
In a hall filled with wild race cars, this one, as you can see stands out. The paint is fantastic!  The "Fastest Hippie" theme is carried out throughout the car with the psychedelic rainbow patterns on the side then the jumbo hookah on the hood and the zig-zag man near the cockpit. I bet Mike was alot of fun! (click on these pics to see them full size)
Researching for this story, I found a bit more info about Mike Mitchell, and about his passing in 2000. The story's written by Phil Elliot at our friend Draglist.com.  The story's called, "Farewell to the Hippie" and tells about Phil's experience helping out at a drag race in Boise. Phil writes:
Anyway, I started the day in my wildest of hippyesque red, white and blue bell-bottoms, which had no back pockets. My wallet went on the dashboard of the truck — soon the wallet was gone with every cent I had. Not a good feeling 12 hours from home.
It's a cool story, check it out.
Still looking, I found a video.  It's a pretty serious look at Mike getting ready to race his equally wild painted Cuda funny car with, "Impeach Nixon" lettered on the back.  With pull-top Oly sipping spectators looking on, you're treated to a smoky burnout at the end.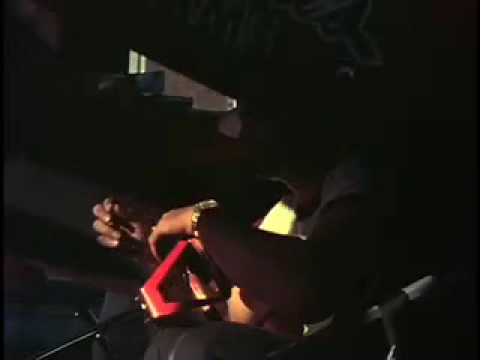 Is that exactly how you don't really remember it? Any stories you can share about Mike and his rides? We'd love to hear them!
Tags
Related Posts
Share This