Videos from 2009 Yokohama, Japan Hot Rod Show
If there's one show I want to attend, it's the Mooneyes Hot Rod Custom Show in Yokohama, Japan.  I lived in Japan for a couple years and didn't know how cool it was until I left. I lived in the heart of Tokyo in Harajuku (all the Japanese people say, ooooooohhhh) and married a wonderful Japanese woman while I was there. Her family lived close to Yokohama, so I visited the Mooneyes shop. The shop itself was kinda funny. More trinkets and beads than hot rod parts, but I'm sure they could get anything you wanted.
Mooneyes has been a well known name in speed equipment since before I was born. Their slanted eyes (what would you call them?) have to be one of the most widely used sticker to date. It's just a cool logo!
The show, now in it's 18th year featured all the hottest hot rods and customs from Japan, and there's more than you'd think, as well as some well known cars from the US of A as well. Shown above is Billy Gibbons' 1958 Thunderbird custom from a shot we took at the SoCal Speed Shop in Pomona during the LA Roadster Show in June.  SoCal built this car and several others for Billy.  Hang out at the bigger LA car shows, like the Grand National Roadster Show and you'll see Billy.
Then, they flew over the "original" 1932 Deuce Coupe from American Graffiti…  Milner's Coupe!  That chrome yellow hot rod was responsible for a great part of my love for cars, no doubt.  Side by side in Japan, just like they were in the movie, you could also see Falfa's 1955 Chevy.  Bad and black and driven by Harrison Ford in the movie… although not very well!
There's also a ton of great bikes from Japan and shipped over from the US as well.  Our friend Max Grundy had his art on display too. Hopefully we'll have some pictures from him soon.
Without further delay, here's some cool 18th Annual Yokokama Hot Rod Custom Show videos… just in case you couldn't make the trip… or got lost on the way from Narita.
Teaser about the show with Music from ZZ Top: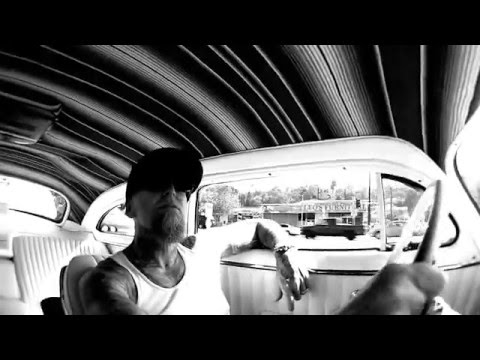 Parade of the cars coming in… More music from ZZ Top and shots of Billy Gibbons: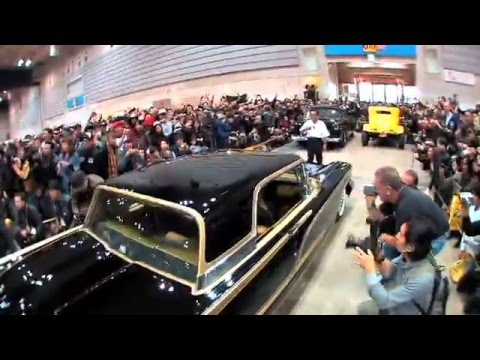 No ZZ Top, but a well done video and music. It shows most of the rides and some pinstriping action too…

Past the rock & roll straight to rap music. This is a well done video collection of pictures from the show.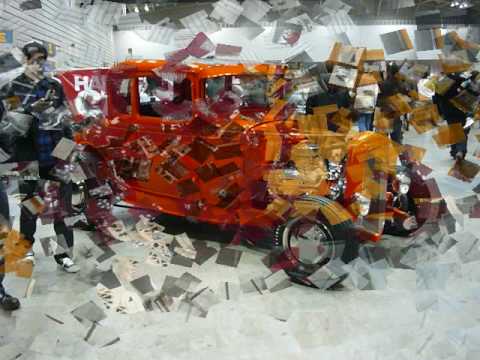 Did you go to the show? What did you think? Before you judge any cars, remember, these were all built 1000's of miles away from the nearest source of American car parts or a favorite salvage yard!
Tags
Related Posts
Share This