Screamin' Demon: BMI Racing's Epic 4 Rotor Wankel Video
Yes, I did say Epic.  Trust me, just listen to this video from BMI Racing!
We wanted to show you BMI Racing, a Racing Team/Company who moved to the USA from Australia to pursue their racing dreams.  Their plan is to build 2 Mazda RX-8 sport coupes each with a naturally aspirated 4 rotor engine (stock they come with 2 rotor engines and make 240hp), 1 car to compete in drifting and a 2nd car to race in Time Attack events.  They have finished the first one and began testing this past summer.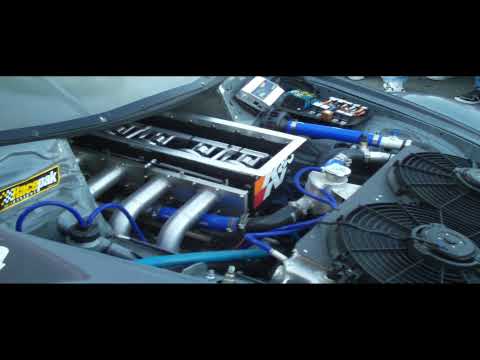 Isn't it nuts that a crowd will cheer like that over an engine? 
It's the first RX-8 Renesis 4 rotor engine in the world right now.   It sounds like an F1 engine, it just SCREAMS!!!  What's a 4 rotor Wankel?  Well, simply put, each RX8 engine has 2 rotors mounted in series.  This 4 rotor is sort of a "big block" rotary with 4 rotors mounted in series, or 2 RX8 engines mounted in series.  Cool right!?  We don't have many details about the 4 rotor engine setup just yet.  We hope to fill you in with the juicy rotary details in another post soon. 
Here's a quick snap of the RX-8 4 Rotor machine at SevenStock 12.  I'm diggin' that grey paint with matching roll cage, extra wide fenders, and GT wing.  I wonder if this is the drift or time attack machine? 
Check out BMI Racing's Website for more videos and pictures!
What did you think of that video?  Wanna see more of that 4 rotor Mazda? Let us know below! 
Hechtspeed
Tags
Related Posts
Share This