Sonny and Cher "Half-Breed" Mustangs
In 1964 Ford launched an icon: Mustang.
Riding two years of blistering sales, marketing dollars funded a project to put rising stars Sonny and Cher behind the wheel of brand new, nearly consecutive serial number, 1966 Mustang Convertibles. To match the sporty but mainstream Mustangs to the flamboyant rockers, George Barris and Barris TV and Movie Cars were hired to customize the pony car. A great Train of Thought, or so it would seem…
Ford, their red-hot Mustang, George and a few Barris Kustom tricks should have been a Good Combination. Here at MyRideisMe.com, United We Stand in saying, these cars failed!
Sold as a pair, they fetched over $150,000 (including fees, maybe a win?) at the 2010 Barrett Jackson Auction with George Barris himself on the block to add his, "I Got You Babe" to the auctioneers urging that when it comes to these two collectible cars, Its the Little Things that make'm bring big bucks.
Watch the full 6 minute auction if you'd like: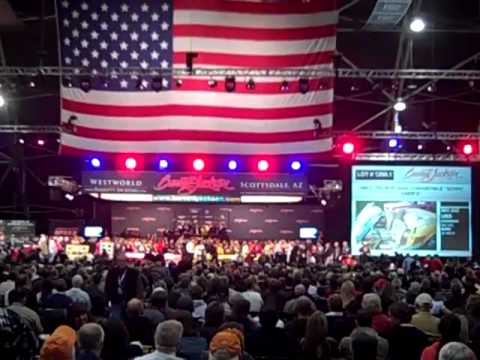 It's hard to decided which of the "custom" treatments I liked least. I guess we'll start with the empty ice cube trays filled with a simple metal mesh pop-riveted to the hood. The very quotable sell sheet in the window (read it here) called these, "Simulated Hood Scoops". I say, Mama Was A Rock And Roll Singer Papa Used To Write All Her Songs and work at a hardware store on the weekends. Is this custom?
What Now My Love, you ask? Check out the grill:
I Hate to Sleep Alone, so I gotta ask: Did the front of either car improve? A cleft chin marks the center of the grill after removing the iconic running horse, then, I'm not sure if it's a refrigerator shelf (the same one that donated the ice tray) or maybe part of an old stove on Cher's car. Either way, someone's Living in a House Divided. Were rectangular headlights ever an improvement or used in another custom?
Proving the custom Beat Goes On the interiors compliment the "custom" front ends disastrously.  I couldn't put words together to describe the interiors, so let me quote the sell sheet:
Sonny's Mustang is upholstered with Bobcat fur and antique buff leather trimmed with rustic suede. Cher's car features white Ermine fur and black antique Scottish leather upholstery, trimmed in hot pink suede.
Ermine and Bobcat. When You Find Out Where You're Goin', Let Me Know.
Barris Kustoms has built several great customs: The Hirohata Merch, Blue Danube and of course Sam Barris' own custom commonly known as "Sam's Merc". There's no doubt the Barris crew can make an amazing car, but these Mustangs and the recent Toyota Prius custom rival the neon clad PT Cruisers covered before as some of the worst attempts at custom I've seen.
Don't Let it Be Me, tell me if you agree! Do these Half-Breed customs work for you?
Tags
Related Posts
Share This